DALLAS, TX — Traxo, Inc., the global leader in corporate pre-trip auditing and compliance, welcomes Brian W. Butler as its new Chief Sales Officer. This newly created role furthers Traxo's commitment to helping corporate travel departments worldwide obtain full visibility into all of their employee business travel bookings and expenses, regardless of where or how the travel is booked.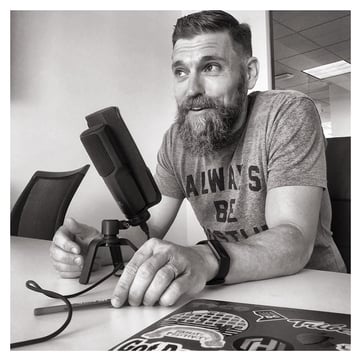 Based in Washington D.C., Butler oversees all of Traxo's global sales activities, including Traxo's growing network of travel-related partnerships, and brings with him extensive corporate travel industry and deep SaaS sales experience. The move to add Butler to its executive roster despite the year-long slow down in worldwide business travel serves to meet the surge in demand for Traxo's solution.
"The various COVID-19 lockdowns and quarantines that have been imposed around the world over the last year have caused corporate travel managers to realize it is no longer acceptable to have invisible bookings," said Traxo Chief Executive Andres Fabris. "Traxo is the only solution that provides comprehensive, pre-trip auditing of all business travel bookings, regardless of booking channel, and instantly distributes this information to the corporation's duty-of-care partner. Brian has the experience, expertise and tenacity we were seeking for this role and I'm thrilled to have him lead our overall growth engine worldwide."
Reporting to Traxo Chief Executive Officer Andres Fabris, Butler will manage Traxo's global sales team. "As business travel continues to ramp up, my team and I couldn't be more excited to support the industry's growing demand for comprehensive and actionable pre-trip travel-booking data," Butler commented.
Butler joins Traxo from the high-growth sales and marketing intelligence startup SalesIntel, where he served as Vice President of Sales. Prior to that, Butler spent nearly two decades leading sales, supplier relations, and customer success functions at several travel industry companies, including corporate travel booking platform Upside, Hertz, and corporate travel management companies Radius and Adtrav.
Butler holds a BBA degree in marketing from The College of William & Mary, and an MBA from George Mason University.